An amateur restaurant, though the waitress was vigilant enough to keep bringing us water while we waited for over an hour. During our long wait, the lady owner (I presume) was babysitting her son at the dining room next to the kitchen in front of us. My view was nothing but this lady pacing back and forth changing diapers or whatnot and speaking loudly to her staff and to the kitchen. If I wanted a messy service and set up there are plenty of really good Chinese "Eatery" with reasonable price and better food in Paris. I expected this to be a restaurant experience and not a take out joint....As for the food fait maison, not up to the standard for the price quality value. We were served with dish which the vegetables were half raw and the pre made duck dish, warmed up before served with blob of aluminum foil containing cumin spiced potato slices way too salty still wet and cold. We gave this place a second chance, but this will be our last visit.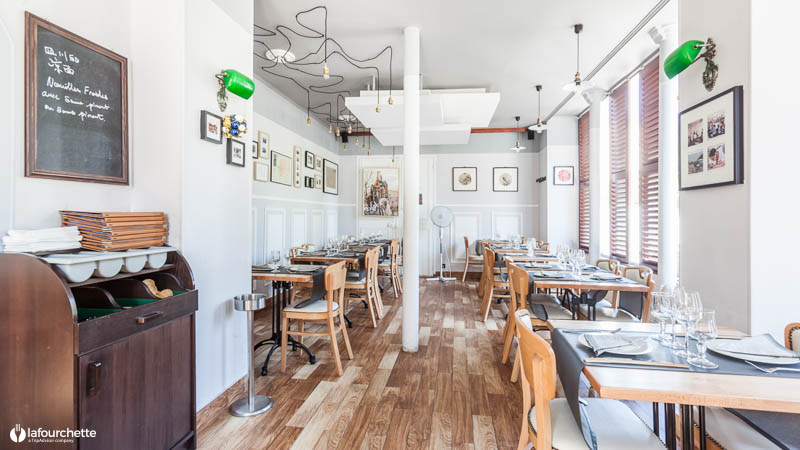 Les Saveurs du Sichuan
Firstly, I'm very sorry for the uncomfortable experience that night. There are already a lot of guests wait in the salon before you and your friends arrive. This is a relative busy time. We will investigate the quality of dishes on that night, we do the best the same things will not happen in the next time. Secondly,the service of the night is particular, our manager is not there that day, and our two staffs are inexperienced enough to deal with the busy situation that night. I was the ex-manger and responsable commercial. In order to avoid mistakes and to appease the nervousness of the staff, i was suddenly called to deal with the emergency. There was no one could take care of my child a Sunday night. As a mother and a professional ethic that i should have, I have no more choice. I hope that before you know the truth, please don't feel free to evaluate and judge others. And I ask everyone to be more tolerant when a mother with a child in public. We will keep optimize our kitchen and service.