The -40% is rather misleading as this only applies if you have a main course and a desert. This was not clear in the advert. As for the food, the galette was rather average. You can much more authentic for the same price in the 15th.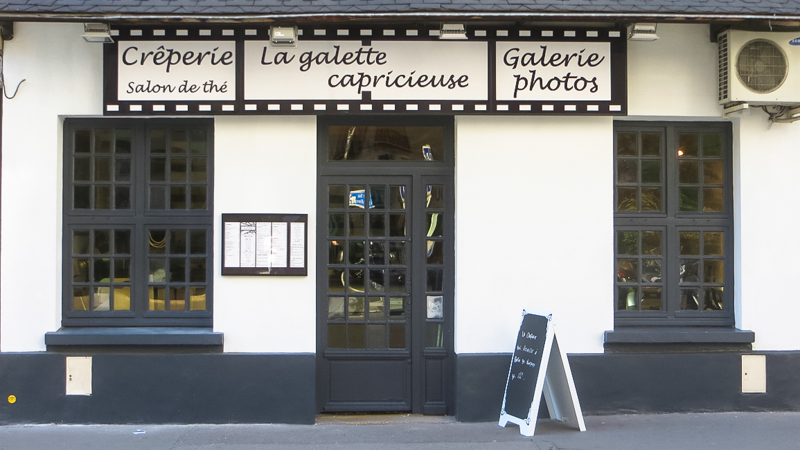 La Galette Capricieuse
Monsieur, étant donné que vous parlez bien notre langue je vais vous répondre en français. Lors de la réservation sur le site vous avez lu: -40% sur la carte Hors menu, hors boisson. Pour toute commande d'Entrée+Plat ou Plat+Dessert minimum par personne, ce qui semble très clair et qui doit l'être vu que personne ne nous avait encore fait la remarque. De plus vous avez posé la question à mon serveur qui vous l'a re-éxpliqué. Concernant l'authenticité des plats je ne sais pas ce que cela veut dire, donc je ne sais que vous répondre sinon que nous avons des galettes traditionnelles mais aussi, effectivement des recettes que l'on ne trouve pas ailleurs et qui sont plébiscitées par nos clients pour leur originalité.