The service was very good, congratulations! But we were seated on a room without windows as an event was being conducted on the main room, we were not informed of this... The starter was nice, the fish main course a bit dry. Desert was nice but overall nothing outstanding. A lot of bland purees on every dish, you didn't feel nothing fresh. Even on the scalopp starter you got a dry slice of ham and a puree... Although we did have a nice wine that was recomended by the waiter, there were many itens missing. Overall and even with a fork discount, not very good value for money. Can't recomend...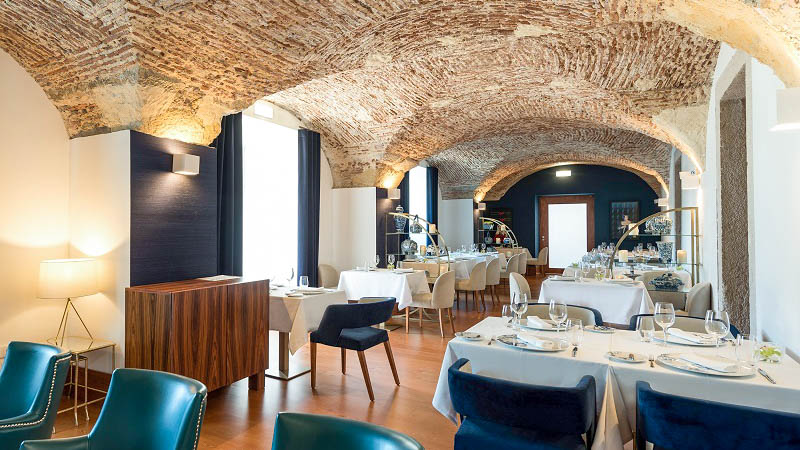 Ânfora - Palácio do Governador
Dear Pedro, First of all, we'd like to say how sorry we are to read that your experience at Ânfora Restaurante couldn't meet your expectations. We were delighted to read your kind remarks on our servisse - our staff are, indeed, amazing and we are super proud of working with such an incredible group of people. Regarding the food, we were very surprised to read your comments about "a lot of bland purees", since there are plenty of garnish options for our main courses. In other hand, we would like to clarify that the garnish of the mentioned starter is Cupita (not ham), a component from Alentejo, with a dry attributes. Concerning the "itens missing", we kinly ask you to contact us, in order to clarify and specifi all those items. Last but not the least, we sincerely hope you may consider coming back, in the future, and give us a chance to show you our tru nature. Best regards.